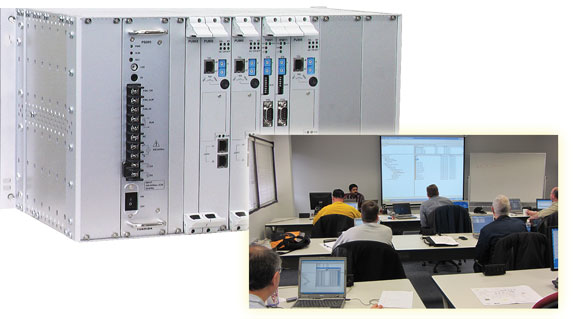 TMEIC Controller Training Courses are presented by experienced TMEIC Service Engineers, and cover fundamentals for maintaining and programming the nv Series and V Series Controller Systems.
Engineers and technicians involved in the operation, maintenance and programming of an nv Series or V Series Controller System will benefit from the courses. Topics encompass system and station topology, controller functions, configuration and module parameters, trouble shooting techniques, etc. Hands-on classroom and lab exercises include hardware identification, I/O networks, and software programming and configuration tools. Students will learn:
Fundamentals of operation for the Controller
Programming tool
To recognize normal and abnormal drive system operation
The terminology and meaning of the diagnostic messages
To replace and reconfigure components
To monitor, maintain and troubleshoot the Controller system
For more information please contact:
Darrin Quesenberry – 540-283-2239
Email: Contact Us 

Please click here for controller training details and course schedules.