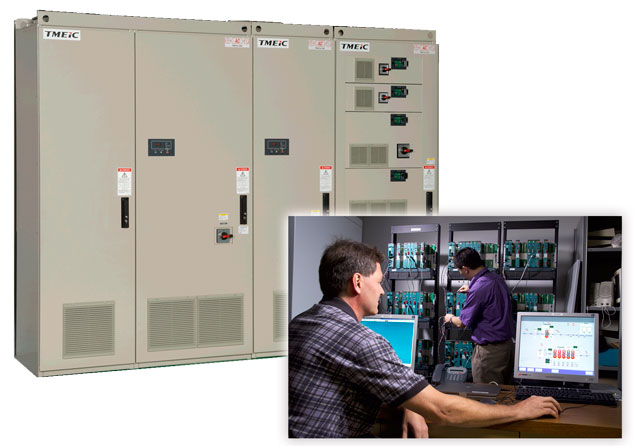 TMEIC MV Drive Maintenance Training Courses are presented by experienced TMEIC Service Engineers, and cover fundamentals for maintaining TMEIC Medium Voltage Drive Systems.  Available classes include:
TMdrive-10/10e2
TMdrive-70/70e2
TMdrive-MVG2
Dura-Bilt 5i MV
Engineers and technicians involved in the operation and maintenance of a TMEIC Medium Voltage drive system will benefit from the courses. Topics encompass drive system hardware and software operation, maintenance and troubleshooting techniques. Highlights include hands-on classroom and lab exercises. Students will learn:
Fundamentals of operation for the drive and motor system
To monitor, maintain and troubleshoot the system
To recognize normal and abnormal drive system operation
The terminology and meaning of the diagnostic messages
To replace and reconfigure components
To quickly diagnose and identify externally-connected equipment failures
For more information please contact:
Darrin Quesenberry – 540-283-2239
Email: Contact Us

Please click here to see the course descriptions and schedule.