TMEIC to Supply SOLAR WARE STATION™ and Power Plant Controllers for a Large PV Plant Currently Under Construction in Vietnam
Toshiba Mitsubishi-Electric Industrial Systems Corporation (hereinafter, "TMEIC"; President & CEO Masahiko Yamawaki) received a purchase order from Gia Lai Electricity Joint Stock Company*1, which is operated under the umbrella of the Thanh Thanh Cong Group (TTC Group)*2 based in Vietnam. The order was received through JGC CORPORATION*3 and its Vietnamese subsidiary, JGC Vietnam. Accordingly, TMEIC will supply 5.1MW "SOLAR WARE STATION™" units, which integrate equipment such as PV inverters, set-up transformers and high-voltage circuit breaker, as well as power plant controllers (PPC) for controlling power generation according to operation requirements from an electric power company at a large PV plant located in Krong Pa District, Gia Lai Province, in Vietnam. 
Vietnam is currently promoting the expansion of renewable energy nationwide and is planning to increase the installed capacity of solar power generation to 12,000MW (12GW) by 2030. The photovoltaic (PV) plant constructed at this time is scheduled to go online in Autumn 2018. The annual power generation amount will be approximately 49MW/year, which is equivalent to approximately 47,000 households if converted by the average household electricity consumption in Vietnam.
The SOLAR WARE STATION™ units ordered at this time provide a one-stop solution capable of storing PV inverters, which are the heart of solar power generation, and peripheral equipment in a single container. The wiring and assembly of equipment carried out at TMEIC's factory ensure quality. It also reduces construction costs since the product is delivered as a finished product and allows installation on-site.
TMEIC has currently received high evaluations of its previous achievements, performance, quality and reliability from its customers and has been able to make inroads into the Vietnamese PV market. "TMEIC continues to accumulate its know-how tailored to the Vietnamese PV market while providing enhanced customer proposals. In doing so, we aim to achieve the top market share of PV inverters in the Vietnamese PV market." Shuji Tanaka, TMEIC Renewable Energy & New Technology Division General Manager said.
Features of SOLAR WARE STATION™

Various solutions offered through a flexible design
One-stop solution that integrates PV inverters, step-up transformer and switch gear in a shipping container
Compliant with IEC standard

Customer benefits

Constructability that shortens the construction period and reduces construction costs
Maintainability not affected by the surrounding environment
Ensuring system quality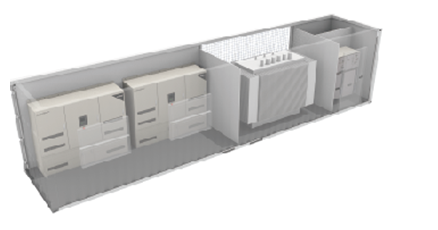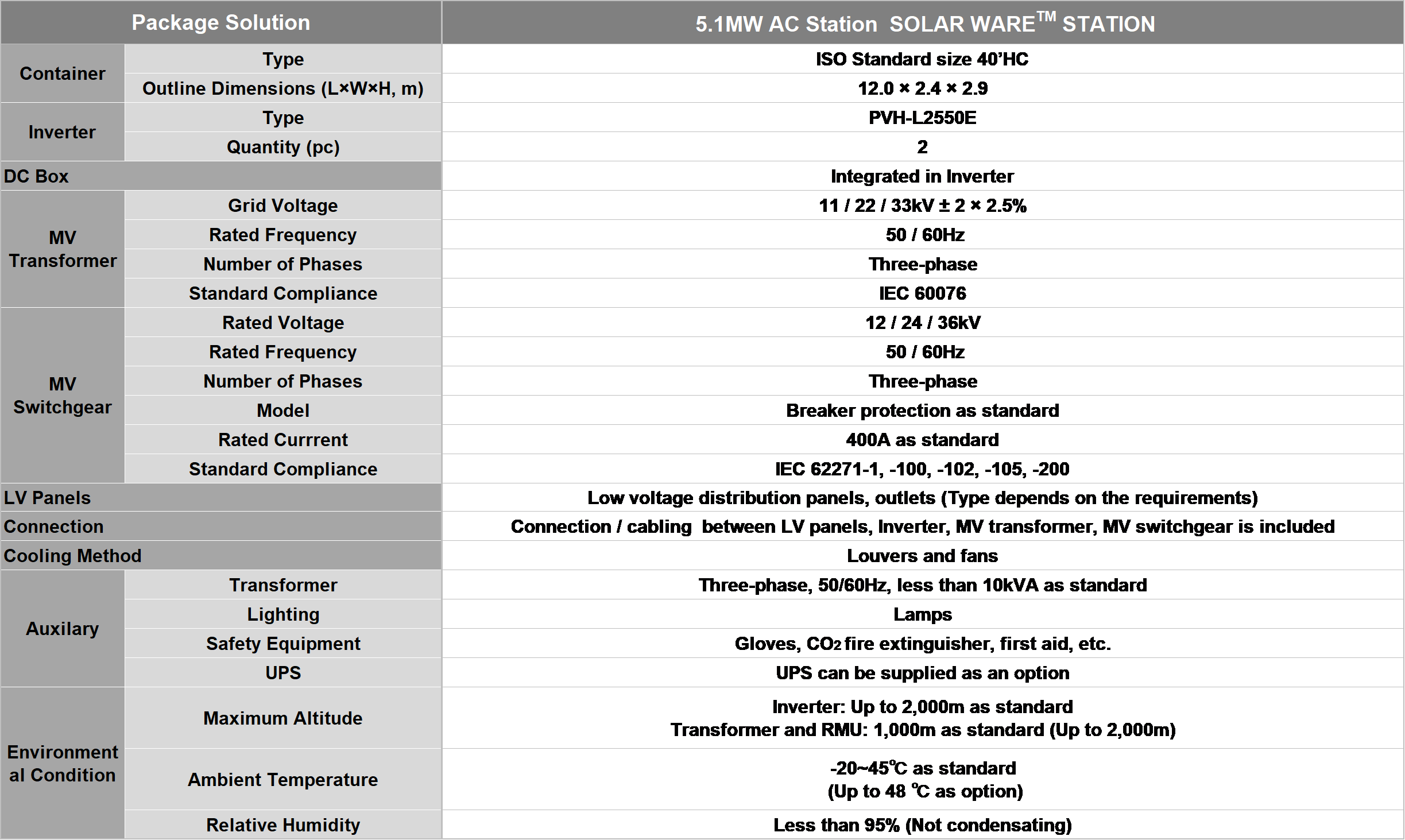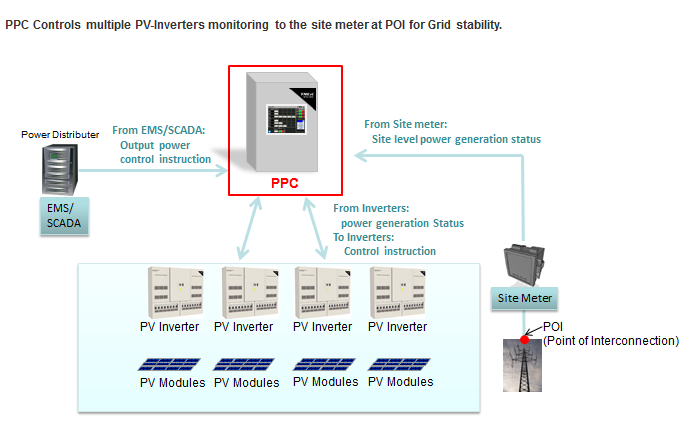 Notes:
An electricity company jointly established by companies such as the TTC Group, Armstrong Assent Management and the International Finance Corporation (IFC).
Thanh Thanh Cong Group (TTC Group) is a conglomerate in Vietnam especially focusing on five segments including real estate, education, energy, agriculture and hospitality 
JGC Corporation is a major construction and engineering company in Japan. http://www.jgc.com/jp/
SOLAR WARE is a registered trademark of Toshiba Mitsubishi Industry System Co., Ltd. in Japan, China, India, U.S.A., EU and other countries.